Project BeamON is making a difference for adults and children with cancer worldwide one Reiki-blanket at a time!
This initiative began in 2011 with one Reiki-blanket making a difference for a loved one touched by cancer.
Project BeamON's Reiki-blankets have now touched the lives of over 1100 people with cancer and their families and friends. In a short period of time, Project BeamON has created global awareness through the lives of people who, in the past were lost as to how to help a loved one going through their journey after being diagnosed with cancer. Project BeamON can fill this void by offering everyone around the world the opportunity to send an Reiki-blanket to a loved one touched by cancer to offer them warmth, comfort and peace.
The blankets are made of 100% Canadian-milled organic cotton, custom made locally for Project BeamON. They are machine washable for long-lasting comfort and durability. They have been attuned to Reiki energy with warmth, comfort and peace by our volunteer Reiki Masters to inspire a sense of well-being.
View more about Project BeamOn and how you can send-a-Reiki-blanket | Get Involved | Donate | Attend the Gala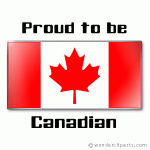 Project BeamON is a proud Canadian Non-Profit-Organization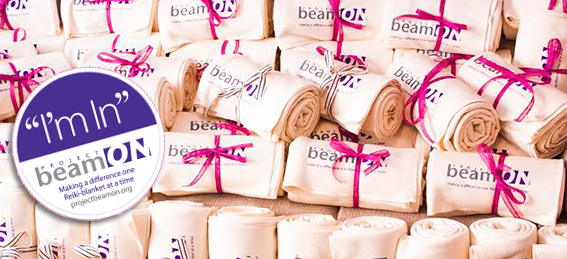 Sign-up for the Project Beam On Newsletter today
Vision:
Project Beam On's vision is to bring warmth, comfort and peace to anyone who has been personally touched by cancer, worldwide.
Mission:
To provide opportunities for individuals to demonstrate support for their loved ones impacted by cancer through the sharing of Reiki-blankets.
Project BeamON's core values:
EMPOWERING You & INSPIRING Others to bring WARMTH, COMFORT and PEACE to those touched by cancer one Reiki-blanket at a time.
Project BeamON was inspired by the heartfelt journey into the soul of Rose
So many of us have been affected by knowing someone who has or had cancer – a family member, a friend, or a business associate – and we just don't know what to do. Project BeamON offers the ideal solution, a Reiki-blanket made of soft organic cotton available to send to anyone affected by cancer. This gift, is a Canadian milled organic cotton Reiki-blanket inspired to wrap our loved ones in a Reiki-blanket for comfort, warmth and peace.
Cancer touched Rose's family at the young age of six years old, when she looked deep into her mothers gray eyes and listened to the words, "Grandma had cancer and God took her." Rose carried this feeling of loss with her, always thinking, "No matter whatI do, I can't change the results." Despite this, Rose knew in her heart that she was meant for something big; something that would make a difference. Continue >